Intentional, Intuitive Seeing 




August 17 - 9:00 am till noon
Kathryn Kolb offers a new 1/2 day version of this popular Third Eye workshop that focuses on seeing more creatively--more intuitively. 

Every photographer has a unique way of seeing the world, and taking photographs that clearly express a personal vision often depends as much on the photographer's state-of-mind as on a particular scene. 

So we'll begin this unique workshop with a 30-minute session of Qi Gong (chee gong), an ancient practice that raises our awarenes and ability to tune in to our surroundings, especially nature and landscape. 

How do we capture a feeling or a sense of a place without taking the "standard landscape" shot? We'll focus on the essence of connectivity with our subjects and spark our visual intuition with a few exercises that clear out the mental distractions of our "monkey-mind". 

Our main focus will be more on seeing, and less on equipment, however Kathryn will assist each photographer in the "nuts & bolts" of getting the best quality files with whatever camera system they bring. And she'll show how to use manual settings (important for a fully creative tool kit) if you are not already familiar with them. 

After our initial exercise, each photographer works at his/her own pace and location, with individual assitance and guidance from Kathryn. 

The goal is to help you see what you see better, and then capture the best image for making a great print. We'll focus on natural forms and landscape in Deepdene Park, part of the historic Olmstead Linear Parks located along Ponce de Leon Ave just east of the Fernbank Museum of Natural History. This section of the park contains a stream and mature forest, with several century-old trees.



All cameras are welcome in this workshop, and a tripod is highly recommended. Kathryn also has an extensive background in film photography and welcomes anyone wishing to shoot film.





Rejuvenate your eye with this unusually free-form and personally-oriented workshop.

 



Cost: $65. Limit 6.  
Location: Atlanta/Decatur greenspace (tba)


Directions and prep notes sent to confirmed participants.




About Qi Gong:
Qi Gong (pronounced "chee gong") is the ancient art of "energy work," which integrates the balance of body, mind and spirit. Tai Chi, which directs energy for martial arts use, is an offshoot of Qi Gong, but the original Qi Gong practice we'll follow is used for health, healing, and enhanced energy awareness which can be directed in many ways – including seeing and understanding. Qi Gong involves easy movements anyone can do, and it is not about exercise, so just wear regular comfortable clothes.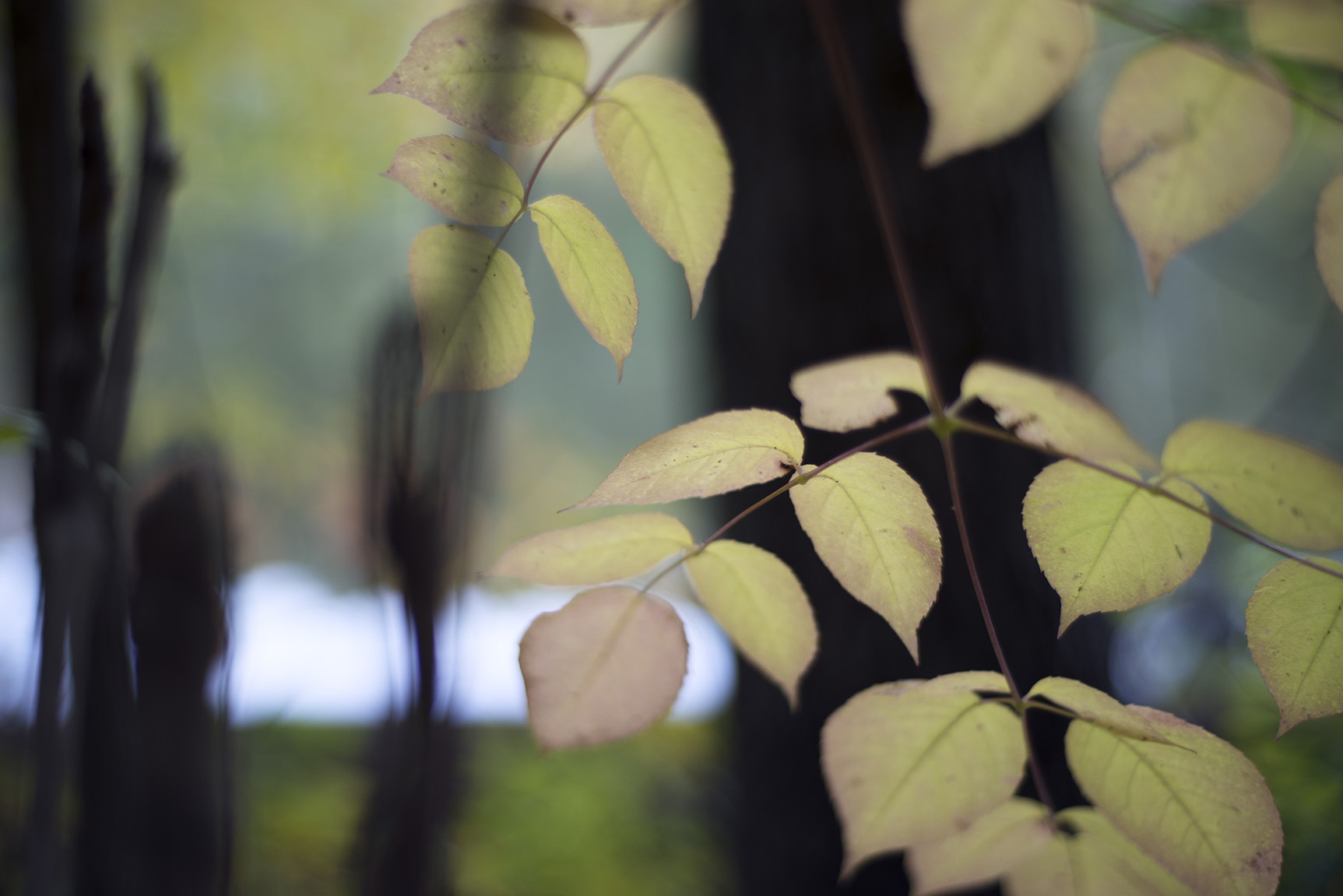 Questions? - contact  

Kathryn



photographs: (top) Pecan Leaves 4 ©Kathryn Kolb; (bottom) Aralia ©Kathryn Kolb