Sapelo Island 




November 1-3, 2013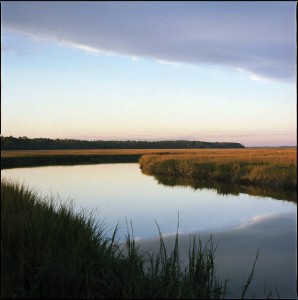 Kathryn Kolb offers her exclusive, signature workshop on Sapelo Island, one of Georgia's premiere natural barrier islands. 

Prisitine maritime forest, un-disturbed beaches and rich salt-marsh estuaries define this very special landscape. In addition to live oak and palmetto hammocks,  we'll also visit and make photographs at the historic R. J. Reynolds estate and grounds, the wonderfully preserved lighthouse, 18th century tabby plantation ruins and an ancient Native American site.  

Photographers at all skill levels are welcome, our focus will be on narrative and landscape photography and how to make great compositions in the field. 






Fine art nature photographer Kathryn Kolb will focus on helping each student individually in working practically through challenges in the field in each location, from composing more interesting designs to choosing camera settings that optimize image quality. Kathryn also includes a discussion of structure and composition in photography.






This workshop is best for beginning to advanced amateurs who would like guidance in developing their vision and would enjoy this special landscape. Though we'll travel as a group, students will have much independent shooting time at each location.
Kathryn is certified naturalist as well as photographer, and she always includes interesting information about the special flora and island ecosystem.

Our lodging is in a remote area powered by generator and travel is a bouncy van ride on trails that sometimes don't quite qualify as roads--so there can be some "roughing it" on this trip.


Please bring your tripod, or use this trip as a great excuse to get one!

Cost: $525. (includes food and double occupancy lodging). Limit 7.

Location: Sapelo Island, Georgia Coast
Directions and prep notes sent to confirmed participants.

Questions? – contact Kathryn
photographs: (top) Tidal Channel ©Kathryn Kolb; (bottom) Sapelo Forest ©Kathryn Kolb