Wildflowers & Big Trees
Join Kathryn Kolb and long time friend and fellow naturalist Shirl Parsons on a photography outing to one of Georgia's little-known treasures in the Cooper Creek Scenic Area near the Blood Mountain Wilderness and Appalachian Trail.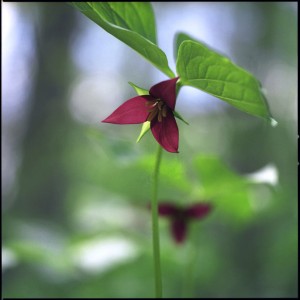 We'll be going into an old growth cove that hosts Tulip Poplar trees up to 17 feet in circumference, and there are a wide variety of wildflowers along this unusually flat trail that ends just a little before the cove. We'll walk a short way off-trail, but the terrain is gentle and in all we'll walk about 2 miles round-trip.
Spring is late this year so I expect we'll see some wildflowers that usually bloom in earlier in May, plus with all the rain, we should see some very large plant specimens and an overall lush forest environment. If we have time we'll add a detour along a beautiful creek on the way back.
———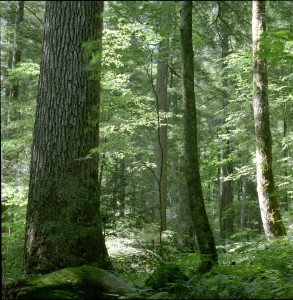 Our photography will focus on Kathryn's specialty — artful, abstract natural forms and landscape details. Please bring a tripod if you have one, and you are welcome to bring along a film camera (35 mm or medium format) too if you'd like.
Kathryn will additionally share knowledge on identifying some trees, wildflowers other plants as well as some of the neo-tropical migrant songbirds that have just arrived at the higher elevations in N GA to nest for the summer.
Our photography day will begin at 9:30 AM thru approx. 3:30 PM — bring your own snacks and lunch. Confirmed participants will be sent detailed directions and prep notes.
Register Here ———- questions: call Kathryn 404-862-0118